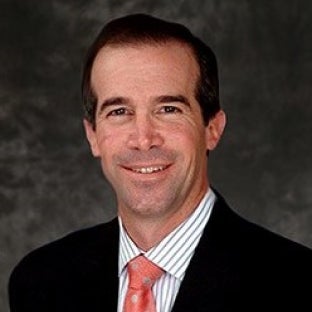 Erik Wexler
Course: Principles of Organization Leadership
As executive vice president and chief executive of Providence Health & Services' Southern California Region, Erik Wexler leads what is one of the Southland's largest health care systems. He leads a regional organization anchored by six-award winning hospitals, numerous outpatient centers and programs, two large physician groups and Providence High School. The region is anchored by Providence Saint Joseph, Providence Holy Cross and Providence Tarzana medical centers, Providence Saint John's Health Center and Providence Little Company of Mary Medical Centers in Torrance and San Pedro.
Wexler spent five years with Tenet, most recently as chief executive for Tenet's Northeast Region where he oversaw operations in Massachusetts, Pennsylvania and Illinois. The region includes two academic medical centers, two tertiary care teaching hospitals, five community acute care hospitals, two health plans, 16 residency programs, more than 12,000 employees, more than 700 employed physicians and $2.2 billion in net revenue.
Seeking a return to the nonprofit, mission-driven health care sector, Wexler now oversees a region with a robust community benefit outreach program that partners with community organizations to provide physical and social services to those in need.
Before joining Tenet, Wexler worked for Vanguard Health Systems, and prior to that was senior vice president of LifeBridge Health System and president of its Northwest Hospital. He earned his bachelor's degree in sociology and master's in business administration from the University of Hartford in Connecticut.